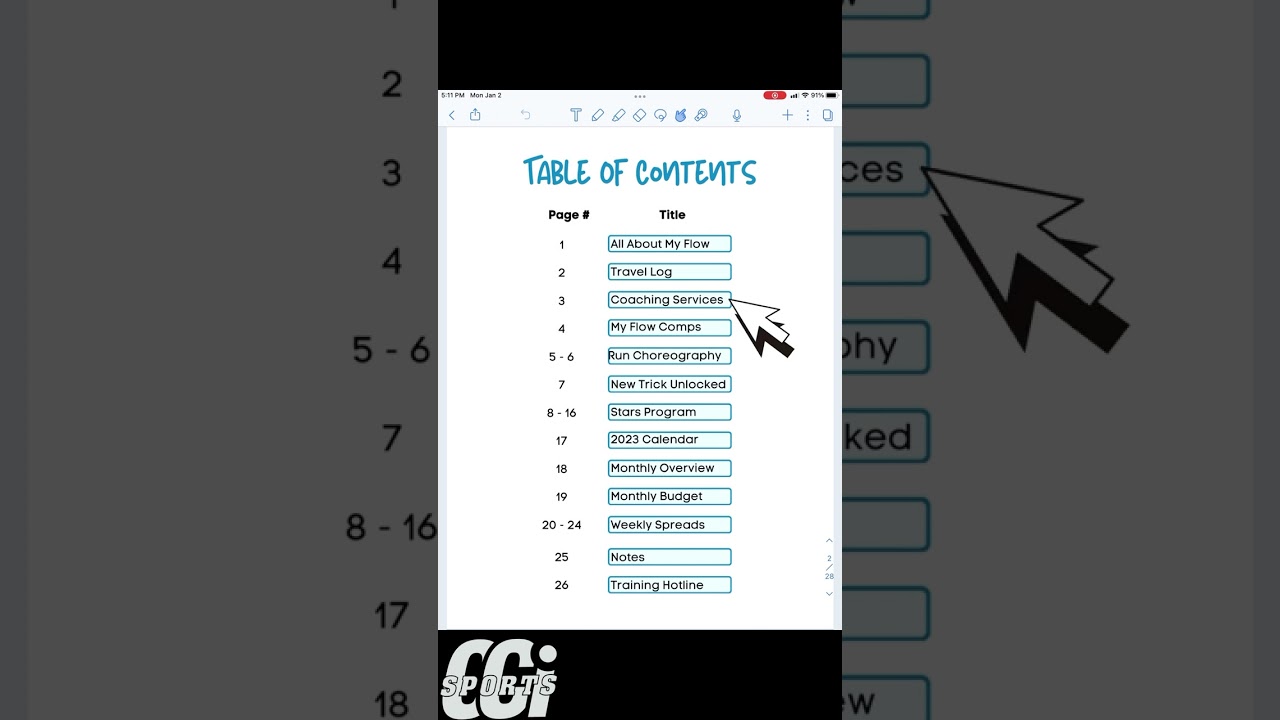 NEW for members! monthly FLOW PLANNers!
Stay on top of your game, track your progress and level up! Every month members will receive a free digital planner with their membership that's jam packed with everything you need to organize and keep track of your flow life. To use this planner simply download the PDF to your computer, tablet, or phone and open the document in your favorite note taking app or print it out and use it as a regular planner.
YOU MAY KNOW ADAM FROM HIS TIME AS A WAVE VENUE MANAGER, THE FLOW TOUR COORDINATOR OR AS AN OVERALL FLOW SPECIALIST. HE HAS HELPED CCI SPORTS DEVELOP TRAINING PROGRAMS BASED ON HIS KNOWLEDGE AND EXPERIENCE IN THE INDUSTRY AND HAS THE CCI TEAM BEHIND HIM. CHECK OUT AEM MANAgeMENT AND FOLLOW @iFLOW05
Team Captain Matt East has always been a boarder. Originating in the florida boarder scene, Matt picked up flowboarding in 2012 and has worked his way up the National & World Rankings, giving the best of the best a run for their money. He has instucted at venues all over the world and continues to push the growth of flowboarding. Check out his social media and follow @matteastflows
ONE OF THE RISING FEMALES IN THE SPORT AND CONTInUouSLY REACHING PODIUM AS SHE PUSHES OTHER FEMALE RIDERS TO THEIR LIMITS AND TRAINS THE UP AND COMING YOUTH GENERATION. FOLLOW LEXI @LEXISLIFE
Daniel has been on a board since BEFORE he could walk. Learning to ride the FlowRider at 6 years old; after that any board he touched, whether it be a skateboard, snowboard or surfboard he was a natural. DANNY IS MULTI TIME NATIONAL AND WORLD CHAMPION ON THE WAVE SIMULATOR. Check out his social media and follow @getboofed
AKA "FLOW DADDY" IS A GENIE ON THE WAVE AND A VETERAN COMPETITOR WHO HAS WON A NATIONAL CHAMPIONship AND REACHED THE PODIUM ON THE WORLD LEVEL. FOLLOW THIS GUY @ITSFLOWDADDY
LOCATED IN WASHINGTON AND LIVING HER BEST LIFE , MADDY IS ALL ABOUT COACHING UP THE NEXT GENERATION AND IS FIRM BELIEVER IN THE CLUB PROGRAMS! FOLLOW HER @COACH_MADDY_FLOWS
Nate has always had a passion for helping people learn and improve. He started flowboarding by the age of 12 and turned pro by 16. Nate won the Junior National Championships in 2019 and placed third at the World Championships in 2022. @nate_newman_
"Best instructors in the sport!"

"We progressed so much in one session"

"Well worth it! They accommodate to everyone's age and skillsets"

"Above and beyond! Especially with the kids."

"Helped build up my skills and confidence, would not be out there competing if it wasn't for them."

"Totally committed to teaching you how to ride"

"Best instructors I've ever seen, thanks for taking the time to teach everyone instead of letting people just figure it out, what a great experience! "

"They work on skills that help become a better rider and confident. I also love the video recaps they send while cheering him on"

"Best way to learn to flowboard!"

"Instructors are consistently helpful; top notch riders themselves"

"Totally worth the money for the awesome instruction!"
DIGITAL TRAINING sessions
Need Help With A Trick? - Book a Digital Training session and schedule a coaching call to level up! Accelerate learning that next trick or create consistency in your riding. Any time, anywhere!
Upload your videos to a link provided and get riding feedback and trick tips from our coaches and pro riders. It's as simple as 1, 2, 3.
1. Upload a video of you doing the skill/trick.
2. Schedule a Coaching Call
3. Level Up!
Pay as you GO sessions - pick your coach! (first session included with Premier Membership)
ASK ABOUT OUR LIVE DIGITAL COACHING SESSIONS
3 Parts to each personalized session

Evaluation, Coaching, Critique and feedback

$50 with Premiere Membership
VENUE SESSION AND PERSONAL RIDE TIME NOT INCLUDED. SESSION PRICING DETERMINED BY INDIVIDUAL VENUES.
ONLINE COURSES & digital training
Tune into our online courses and classes featuring team coaches and more!
Zoom schedule of courses highlighting various topics and featured guests.

Q & A with coaches, pro riders and featured guests

$25/each course WITH CLUB membersHIP
Get one on one attention to help progress your skillsets and learn tricks faster. We can help you schedule a discounted session or pRivate rental at a wave location where coaches will work directly with you during the session. ASK ABOUT OUR LIVE DIGITAL PRIVATE LESSONS
One on One Attention

Personalized Training Packages

$75 with CLUB membership
VENUE SESSION AND PERSONAL RIDE TIME NOT INCLUDED. SESSION PRICING DETERMINED BY INDIVIDUAL VENUES.
Local riders, guest and members will be welcomed. Participants will pay a fee to join the progression sessions.
Progression sessions allows riders to shred with the CCi Sports Team Members, receive trick tips and review photos and videos from the session for additional coaching and feedback.
Members Only Access

$25 with CLUB membership
Have a coach in your corner for the next competition. Coaches will keep you pumped up or relaxed, give you wave insight, heat strategy, and cheer you on!
Members Only Access

$35 with CLUB membership
DOES NOT INCLUDE COMPETITION ENTRY FEE. ENTRY FEES DETERMINED BY EVENT HOSTS.
Have basic questions? Or not sure how this sports club benefits you, schedule a FREE consultation with one of our team members, coaches or club ambassadors!
CALL OR TEXT:
509-939-2308
E-mail:
TRAINING.CCISPORTS@GMAIL.COM.